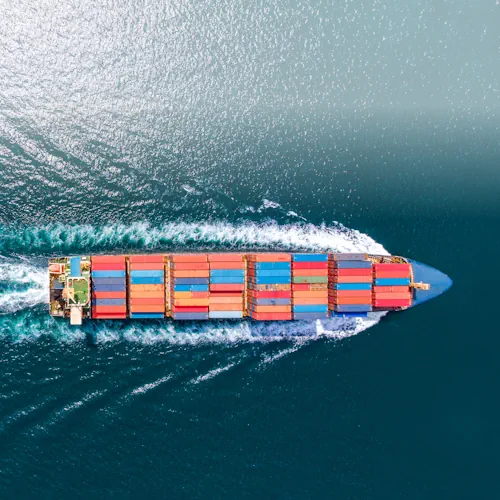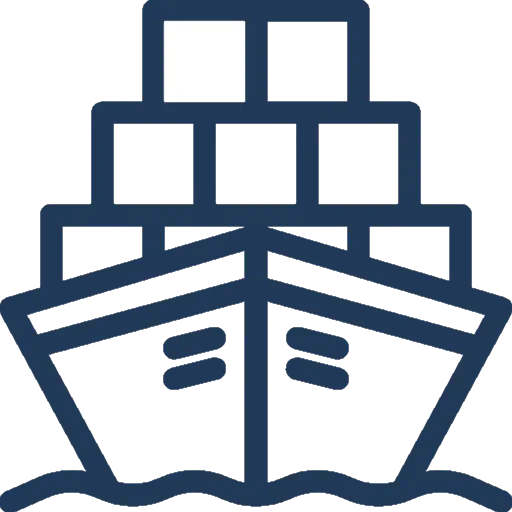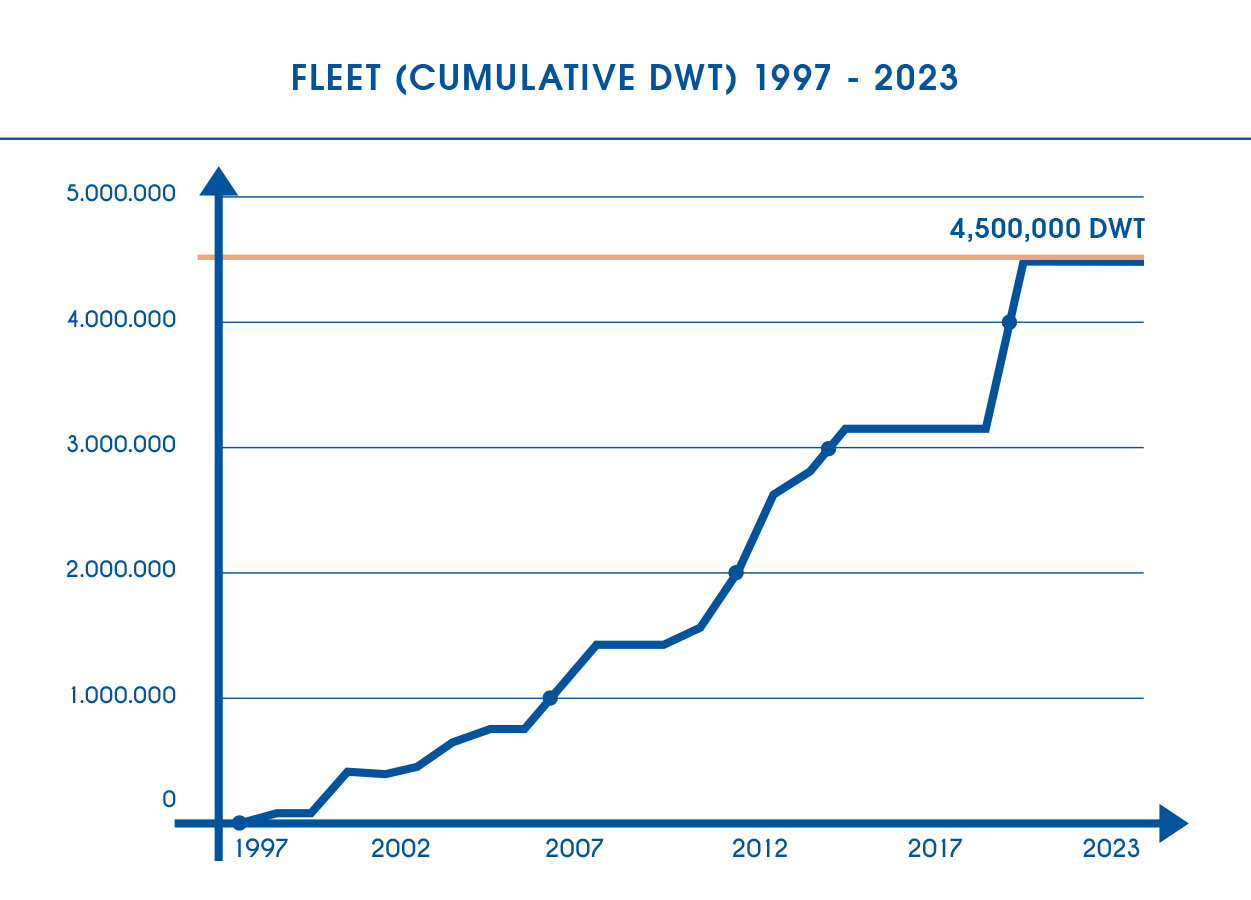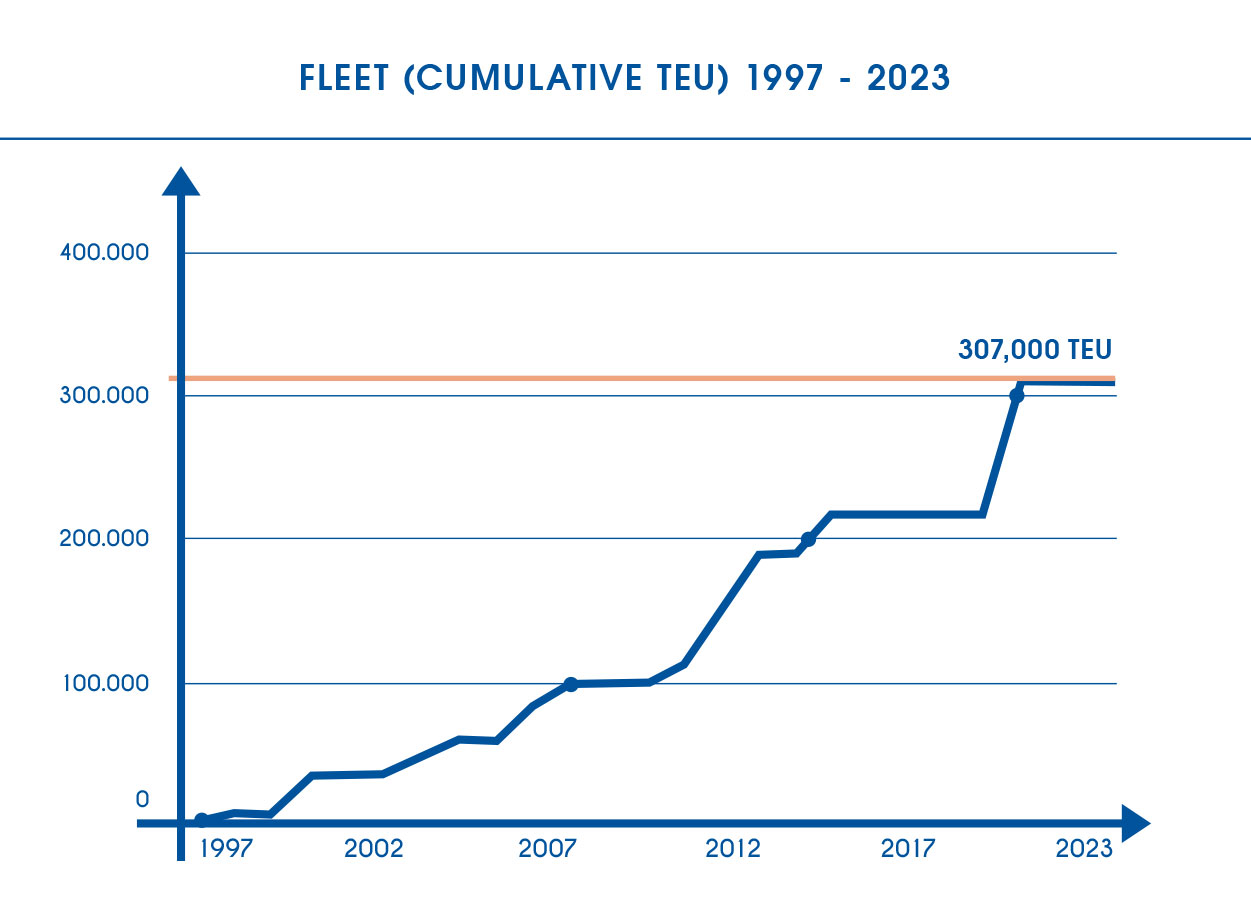 In 1997, a vision took sail, as Pyletech's shipping business embarked on a journey to meet the demands of the industry. With limited means, but unlimited determination, we set out to forge a path toward our objectives.
This was the year when management company Niki Shipping arranged the acquisition of two state-of-the-art 2,900 TEU container vessels, through a first-of-its-kind UK tax lease structure, marking the beginning of a remarkable voyage.
Guided by a commitment to reliability and trust, we sought out credible counterparties, securing long-term partnerships that would propel us into the future.
By carefully selecting the best possible charterers and securing long-term employment, we were able to guarantee our revenue streams and profit streams over the expected life of the vessels.
The company's dedication to its conservative principles paid off and as time went on. We built ships in top shipyards in Germany, Japan, South Korea and China, the fleet grew, and our reputation expanded in the chartering, ship building, and financial markets.
Since then, we have proudly owned a fleet of 80 mostly container, dry bulk, and car carrier vessels with a combined capacity of some 307,000 TEU, a deadweight of 4 million tons and charter revenue commitments of close to 4 billion US Dollars with the most credible liner companies of the world, such as MSC, MAERSK, Evergreen, and Formosa Plastics. This achievement is a testament to our unwavering dedication and to the trust placed in us by valued liner companies.
But we never rest on our laurels. Our management team, fueled by innovation and a commitment to environmental sustainability, has charted a new course for Pyletech Shipping.
We believe that embracing and introducing fuels that reduce greenhouse emissions is the key to meeting the stringent requirements set by the International Maritime Organization (IMO) and the regulations of the European Union and the United States.
In 2024, we will unveil our plans to build and charter out a new generation of vessels—ships that achieve reduction of emissions with new fuels.
This strategic decision reflects our firm belief that it is the only solution to meet safely and with certainty the environmental standards demanded by industry and regulatory bodies.
By gradually introducing such vessels and with the cooperation of our charterers, we are dedicated to ensuring a cleaner, greener future for the shipping industry and to drastically reducing the emissions of greenhouse gases.
These new vessels, powered by new fuels, will reduce emissions, and enhance fuel efficiency and operational performance. We are committed to delivering the highest level of service to our customers.
From our humble beginnings in 1997, when we pioneered the first UK tax lease and introduced transformative ship financing structures to the forefront of fuel innovation today, we have always believed that success lies in embracing change. With a legacy built on trust, reliability, close cooperation with our charterers and a commitment to sustainability, we invite you to join us on this remarkable journey.